This article was translated using the DeepL translation tool.
The warmest material that comes to mind is "down," but down is a bird's feather. Down is certainly warm, but it is also very painful for the birds as their feathers are sometimes plucked while they are still alive.
Instead of down, a new material called "kapok" was born, which is made from the fruit of a plant called "kapok"! The company KAPOK KNOT uses kapok to make light and warm clothing.
In this article, I will introduce the effects of the kapok material used in KAPOK KNOT and reviews of KAPOK KNOT.
What kind of company is KAPOK KNOT?
This apparel brand is headed by Mr. Kisho Fukai. Mr. Fukai's family is a long-established apparel company called Futaba Trading.

While working as the fourth generation of Futaba Trading, Mr. Fukai was confronted with the negative cycle of the apparel industry and decided that he had to create a world-class brand from Japan.

It was during this time that Mr. Fukai came across cotton produced from the fruit of a plant called "kapok".

Later, after a successful crowdfunding campaign to produce products using kapok to order, the company KAPOK JAPAN was established in January 2020!

[st-kaiwa1]And finally, they've launched a brand called KAPOK KNOT![/st-kaiwa1]
About the philosophy of KAPOK KNOT
In order to develop our manufacturing from the perspective of not only consumers, but also producers and the environment, Kapok Knot is committed to
Giving back to the global environment for future generations
Producer-friendly manufacturing
Lighter and warmer
The above is our philosophy. First of all, "Returning to the global environment for future generations" means using sustainable materials (materials that can be sustained) and contributing to the regeneration of the global environment with part of the profits.
Producer-friendly manufacturing" means that we do not force producers to do overwork, child labor, or pressure from manufacturers to lower prices.
Lighter and warmer" means using kapok to make stylish outerwear that is light, thin, and warm without being bulky.
Features and attractions of kapok
The kapok is a deciduous tree native mainly to Southeast Asia. In Japan, kapok is loved as an ornamental plant.
Citation Meta:写真AC
The fruit of the kapok tree yields cotton.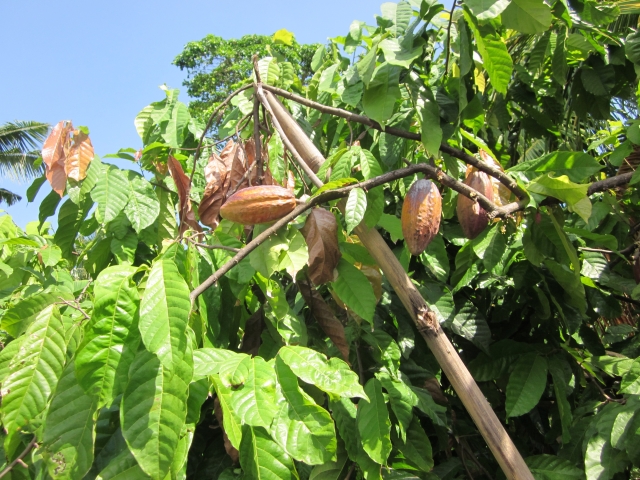 引用元:写真AC
This is the material that KAPOK KNOT has focused on.
The cotton from the kapok is just so light!
The cotton from kapok is hollow in the fibers, so it's light anyway!

It is one-eighth the weight of ordinary cotton.

That's why the coats and down we sell at KAPOK KNOT are fairly lightweight, so you don't have to worry about your shoulders getting stiff from all that winter outerwear!

[st-kaiwa5 r]The "Air Light Jacket" sold by KAPOK KNOT weighs about 500g! It's too light![/st-kaiwa5]
Moisture absorbing and warm
Since kapok is not a chemical fiber but a plant-derived ingredient, it "breathes.

In other words, it has a moisture-absorbing and heat-heating function.

This is why KAPOK KNOT coats are as thin as 5 mm, yet they are as warm as down.

[st-kaiwa2]It's cold, but I don't want to wear heavy clothes. It's great for people who don't want to wear heavy clothes.[/st-kaiwa2]
Environment and animal friendly
Kapok is a material that comes from fallen nuts, so there is no need to cut down forests. Also, since it is not made of feathers, it will not harm animals.

[st-kaiwa6 r]A wonderful material that won't harm forests or animals.💛[/st-kaiwa6] [st-mybox title="関連" fontawesome="fa-file-text-o" color="#757575″ bordercolor="" bgcolor="#fafafa" borderwidth="0″ borderradius="5″ titleweight="bold" fontsize="" myclass="st-mybox-class" margin="25px 0 25px 0″]
This winter, protect yourself from the cold with KAPOK KNOT!♪
It's going to be cold again this winter! Some of you may be planning to buy outerwear, but this year, why don't you protect yourself from the cold with a light and warm KAPOK KNOT?
Just by wearing it, you can help save the environment and the lives of animals.